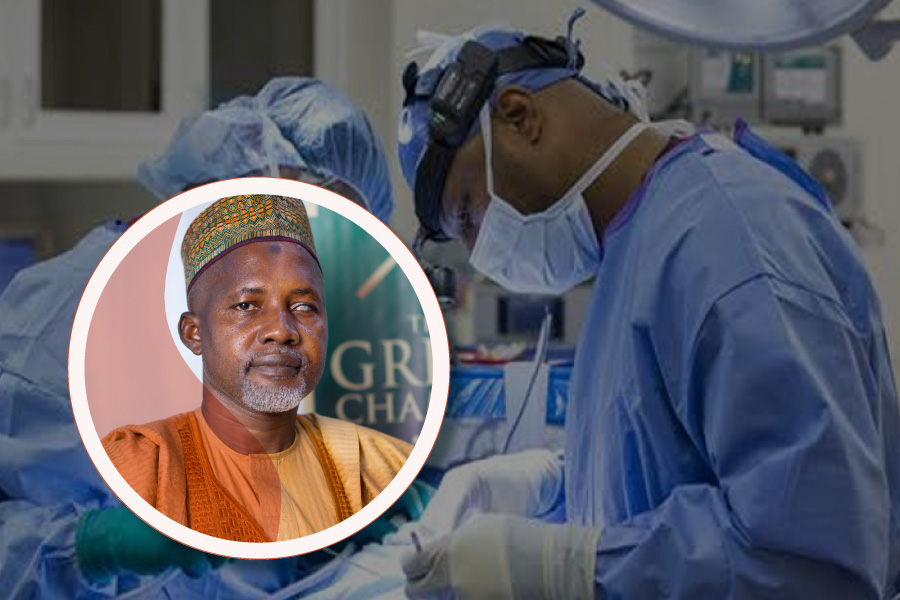 Hon. Yusuf Sununu, Chairman House Committee on Health Services has called on the public to identify gaps in the National Health Act (NHA) Amendment Bill 2020 ahead of an upcoming public hearing on the draft legislation.
Announcing that the bill had passed second reading in the House last year, Hon. Sununu stated that preparations are on top gear to commence public hearings. He said;
"Remember that the NHA is the bedrock of our health policies. Let's leverage the 2020 health shocks to build a resilient health system for 2021 and beyond."
Recall that in a similar demonstration of stakeholder engagement, the House Committees on Health Services (chaired by Hon. Sununu), Health Institutions (chaired by Hon. Paschal Obi) and Media & Public Affairs (chaired by Hon. Benjamin Kalu) recently participated in the 9th House SRS (Health), a policy roundtable session themed Universal Coverage and Building Resilient Systems with key stakeholders of the health sector. The roundtable session had in participation, major state, non-state and international actors, including Hon. Adeleke Mamora, Minister of State for Health; Dr. Chikwe Ihekweazu, NCDC DG; Prof. Mohammed Sambo, Executive Secretary of NHIS; Dr. Walter Kazadi Mulombo, WHO Country Rep.; Dr. Sanjana Bhardwaj, UNICEF Chief of Health; Prof. Kevin Chika Urama, Senior Director at African Development Institute; Prof. Innocent Ujah, NMA President; Dr. Olumide Okunola, Senior Rep of World Bank; Dr. Ibrahim Wada, CEO of NISA Premier Hospital; and many other health policy experts.
According to the explanatory memorandum of the bill sponsored by Hon. Mohammed Shamsudeen Bello, the bill seeks to "amend the National Health Act No.8 of 2014, to define basic minimum package of health services, provide more mechanisms for realizing the objectives of the principal Act in providing free healthcare services to all Nigerians, without prejudice to the requirement of payments of the contributory scheme stipulated in the National Health Insurance Scheme Act and expand the scope of duties by healthcare providers."
It is hoped that input to the NHA amendment bill at the public hearing will mirror stakeholder recommendations from the recently concluded sectoral engagement.
The health sector commission of ACE Centre will be presenting a memo at the public hearing of the NHA 2014 amendment bill and has designed an NHA Amendment Bill Review Portal for stakeholders who have reviewed the legislation to send in their contributions and recommendations.